AntiScam Tips :
NEW: Take Anti-Scam Quiz to learn likelihood of being scammed
The best way to avoid being scammed is not to send the girl any money or valuable gifts. At least not until after you are 100% sure that she is real. You should have corresponded with her for a long period of time, spoken on the phone, or even met her, before considering sending her money.
Don't emphasize the fact that you have money. Talk about your hobbies, movies, plans for the future, anything. The subject of money will only attract scammers and gold-diggers.
From the beginning of your correspondence, if you feel that you have found mutual interests, mention coming to Russia, and maybe even visiting her. This will scare off any potential scammers.
Also mention that you would like to talk to her over the phone. This is usually not as effective, as a girl might decline due to poor English skills, but it will make a scammer feel uncomfortable.
If she writes to you about correspondence expenses, you can offer to pay for the mail forwarding yourself. This would not involve sending any money to her personally. If she's an honest girl who's sincerely interested in you, she will accept this offer gladly. If not, she will disappear and you'll not have wasted either your time or money.

Read the warning signs.
Also, ask her for her postal address, and use it to check up on her in our database. Try sending her something: a letter, a photo of yourself, or a rose from us. If she doesn't receive it, something could be wrong. RussianScamCheck.org will gladly help you out by visiting the address personally within 24-48 hrs of you ordering our service, and confirming the existence of the address or person.
Here's a neat trick: send her a blank letter. A real girl will either ignore it, or write back, asking why you sent her a blank letter. Some scammers will write back, thanking you for your wonderful letter, reminding you that they love you. This also works with 'gibberish' letters. Send two pages of nonsense ('aldj afleifej; feijfai eniaf') and wait for her reaction.
If you should find out that she is a scammer, don't forget to report her to her agency or website. This will help prevent any future incidents. You may also submit her to our scammer database.
If she sends you photographs, take note: does she look like a 'real' person? Most real women can't afford to have expensive studio-shots done. Ask yourself this: why is she mentioning how short for cash she is when she can afford to have her hair and make-up done for an expensive photo-shoot? Also watch out for nude or suggestive photos. Most women with pure intentions wouldn't do something that drastic.

Overly tender letters at the very beginning of your correspondence. For example if she calls you "My Darling" or signs her first letters to you "with love".


Vague letters with no or few questions about you. She may write very loving letters about how much she needs you, misses and loves you, yet doesn't seem interested in you personally. A lady seriously considering marriage will obviously have questions.
Your questions are never or rarely answered. A real girl will understand that you have questions about her, and try to answer them. A scammer might not even read your email.
Her letters may seems like "form" letters, and if she is a scammer, they are form letters. They're usually sent out in order - reply 1, reply 2, etc. If she's working on many people at once, you may even receive letters addressed to someone else. Her letters may become progressively sexual, and her photos more seductive. This is a common theme throughout the varying scams.
Hint's about how expensive Internet cafes are. They really are expensive, but most Russian; Ukrainian and FSU ladies don't use Internet cafes for their correspondence. The majority of girls will have Internet access at work, or through a friend. They may pay someone for this service, but if they claim it's costing them $50 - $100 per month, you need to be suspicious. Besides Internet cafes, there are business centers in almost every city where e-mail can be sent and received very inexpensively.
A tragedy occurred and money is urgently needed. This is the most common scam used. It usually comes up after she's corresponded with you for a while. The story could be almost anything - one of her parents are ill, or got hit by a car and could die unless an expensive operation is performed; her money was lost or stolen, the rent is due and she could be evicted and end up on the streets. There are endless variations to this theme. You shouldn't fall for this unless you've met the girl and her family in person, or otherwise know the story could be true.
She wants to visit you in the USA, and needs money for the visa/tickets, or hotel stay while waiting to obtain the visa... While it is possible for women to obtain a tourist visa to visit the USA, it would be very difficult. A certain income level must be met and there are many restrictions. While it's less trouble for a Russian or Ukrainian citizen to visit other countries within the FSU, this remains one of the most common scams. Most real women would prefer that you visited them in their home country, where they could be in familiar surroundings and introduce you to their family.
Unfortunately, some scammers know of these warning signs and how to avoid arousing suspicion. Be patient. A loving and faithful relationship takes time to build, and scammers will get restless. They wait for the easier prey, especially for those men who seem to be new at meeting Russian women. We encourage you to write us about any suspicions you might have, or any topics we haven't discussed. You may also visit our forum and ask the fellow members.
What to do if You Suspect a Scammer
Don not send her any money.
Use our Anti-Scam Quiz to check the scammer database for her name. If you don't find her there, visit our forum and share your suspicions about her. You'll get some advice and perhaps find someone else who's corresponded with her.
You can take advantage of our service, in which we will visit her, delivering her a single rose. We will give you a confirmation, and upon your request, take her photo or check her passport.
If, after consulting with us and others in our forum, you decide she's not a scammer, you can continue your relationship without any needless doubts.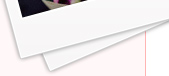 Why trust Us ::

Privacy Policy

Online Security

Customer Testimonials
FAQ ::


Privacy and Security


Digital Pictures


Service and Delivery


Scam Check Up